Rishiri and Rebun

basic
information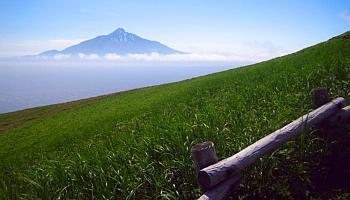 Rishiri viewed from Rebun
Rishirito (Rishiri Island) and Rebunto (Rebun Island) are two small islands near the northern tip of Hokkaido. The islands are part of the Rishiri-Rebun-Sarobetsu National Park and offer beautiful hiking trails, costal sceneries, alpine flowers and small fishing villages.
Rishiri is a round island with the 1721 meter tall Mount Rishiri at its center. Due to its appearance, the dormant volcano is also known as Rishiri-Fuji. Rebun is longer and flatter than Rishiri and most famous for its wealth of alpine flowers found at sea level due to the harsh climate.
Attractions

best of the best

best of Japan

outstanding


(1)

-

(99)

most visited attractions
Orientation
Orientation


How to get to and around Rishiri and Rebun Islands.