Akan National Park

basic
information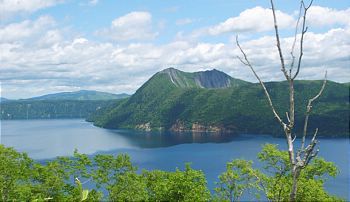 Akan National Parks is located in eastern Hokkaido. The park's main attractions are its beautiful crater lakes, hot springs and mountains, which are of volcanic origin.
Attractions
Akan National Park
Lake Masshu

(2)

Picturesque crater lake.

Iozan

(4)

Volcano with sulfurous vents.

Lake Akan

(1)

Beautiful crater lake famous for marimo algae.

Lake Kussharo

(3)

The largest of Akan's crater lakes.
Nearby Attractions
| | |
| --- | --- |
| Kushiro Marshlands | Marshlands populated by Japanese cranes. |

best of the best

best of Japan

outstanding


(1)

-

(99)

most visited attractions
Orientation
Orientation


How to get to and around Akan National Park.

About transportation in Japan