Sento Imperial Palace

basic
information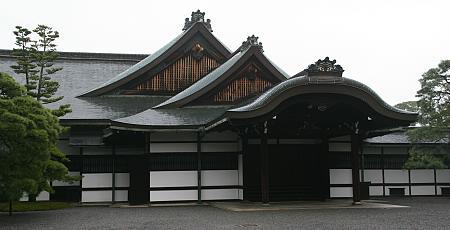 Entrance to Omiya Palace
Sento Imperial Palace is located in Kyoto Imperial Park across from the Imperial Palace. It was built in 1630 for the occasion of Emperor Gomizuno's retirement, and became the palace for subsequent retired emperors.
The palace building burned down in 1854 and was not rebuilt; however, Omiya Palace was constructed on the Sento grounds in 1867. Omiya Palace has become the lodging place for the current prince and princess when they visit Kyoto.
Visiting Sento Imperial Palace requires booking a free tour through the Imperial Household Agency, who manages all of the Imperial properties. The tours take visitors through the Sento gardens which are comprised of the North Pond and South Pond areas. Both are beautiful examples of Japanese gardens.
Tours of Sento last about one hour and are conducted only in Japanese. It is not possible to enter any of the Sento Palace buildings along the tour route. However, some of the buildings, such as the Seikatei teahouse, are left open so that visitors can see inside and get an impression of imperial design and style.

how
to get there
Sento Imperial Palace is located within the Kyoto Imperial Park. It can be reached from Kyoto Station in about 10 minutes by the Karasuma Subway Line. Get off at Marutamachi or Imadegawa Station. Both stations are about a 15 minute walk from the entrance gate of Sento Palace, however, Imadegawa Station is closer to the office of the Imperial Household Agency.
Orientation in Kyoto

hours
and fees
Free tours of Sento Imperial Palace are held twice daily at 9:00 and 13:30 in Japanese only. No tours are held on Sundays and national holidays. Most Saturdays are also unavailable. Check with the agency for an up to date schedule.
To book a tour, you need to apply in advance with your passport at the Imperial Household Agency's office in Kyoto Imperial Park. Reservations are often possible on the same day as the intended visit. The agency office is open Monday to Friday from 8:45 to 12:00 and from 13:00 to 17:00.
Additionally, a small number of tour spots are available for reservation over the agency's website (see links below), however, these often get booked out. Online reservations must be completed several days before the intended visit.