Nankinmachi (Kobe Chinatown)

basic
information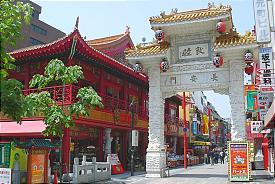 Kobe's chinatown, also known as Nankinmachi, is a rather small chinatown, but offers a nice atmosphere and some good food.
Nankinmachi developed as the residential area of Chinese merchants, who settled in Kobe after the city's port had been opened to foreign trade in 1868.
Any advice or questions? Voice them in the forum!

how
to get there
Nankinmachi is located a few steps north of Meriken Park and south of Motomachi Station, or a 10 minute walk from Sannomiya Station.
How to get to and around Kobe