Furano Ski Area

basic
information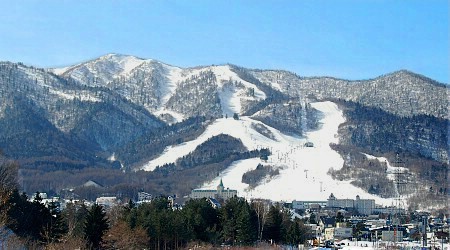 Furano Ski Area is one of Hokkaido's famous snow resorts. Located in a town known for its flowers and television dramas, the resort offers an exciting attraction for the cold winter months. It is a good place for a multiday family snow trip as there are lots of varied runs and other family oriented snow attractions.
The ski area consists of two connected peaks, each offering long fast runs that have been used for several World Cup races. There are also a number of wider, gentler slopes suitable for beginners. For the more advanced or adventuresome, there are terrain parks, downhill courses and a World Cup sized half pipe.
In addition to skiing and snowboarding, Furano Ski Area offers a Family Snowland where you can try other snow activities. Some of the more unique attractions include snow rafting, snowmobiling, parasailing and dog sledding.
Furano Ski Area
Description

Furano Ski Area features long runs with good powder and a large Family Snowland for other snow related activities.

Season

Late November to early May

Lifts

10 Lifts

Tickets

full day

8:30-5

4200 yen

Rentals

ski

4200 yen

half day

4 hr ticket

3000 yen

board

4200 yen

nighter

5-9

1500 yen

clothes

4800 yen
Any advice or questions? Voice them in the forum!

how
to get there
The Furano Ski Area is located 3 kilometers west of Furano Station and can be reached in 5-10 minutes by car or taxi. Buses from Asahikawa Airport and Sapporo also stop at the base of the ski area and Furano Station.
How to get to and around Furano