Oshima and Fukuurajima

basic
information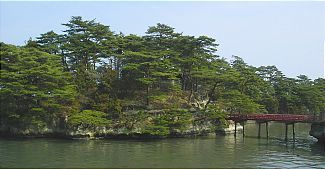 Oshima
Oshima and Fukuurajima are two islands close to the pier of Matsushima which are open to the public and suitable for pleasant walks. Oshima can be accessed for free over a short bridge, while a fee applies for crossing the long, red bridge to Fukuurajima.
Oshima, the smaller of the two islands, used to be a retreat for monks. Decorated meditation caves can still be found on the island. Fukuurajima is much larger and contains a botanical garden and walking trails.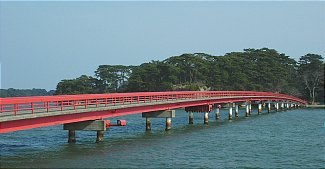 Fukuurajima
Any advice or questions? Voice them in the forum!

how
to get there
Oshima is a 5-10 minute walk to the left of the pier when arriving by boat, and Fukuurajima a 5-10 minute walk to the right.