Uchiko Travel Guide

basic
information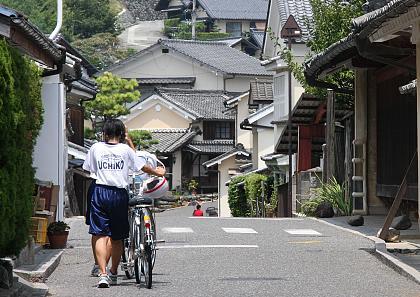 Uchiko is a pleasant town located about 40 km southwest of Matsuyama in Ehime Prefecture. Now a vestige of traditional, rural Japan, Uchiko was once a prosperous center of wax and paper production. One of the town's main attractions, the Kamihaga Residence, explores this historical industry.
Yokaichi Old Town is Uchiko's preserved street of houses where most of the town's attractions can be found. This historical district looks just as it did over 100 years ago, when wealth and prosperity came to Uchiko through its wax trade.
Another symbol of Uchiko is found outside of the old district: Uchiko-za is a full scale kabuki theater equipped with trap doors, hidden entrances and a rotating stage.
Attractions
Yokaichi Old Town

(1)

Street lined by preserved, historic buildings.

Kamihaga Residence

(1)

Elegant former residence of wax producers.

Uchiko-za Theater

(1)

Beautiful, old-fashioned kabuki theater.

Uchiko History Museum

(1)

About the life of Uchiko's former residents.

best of the best

best of Japan

outstanding


(1)

-

(99)

most visited attractions