Osaka Castle

basic
information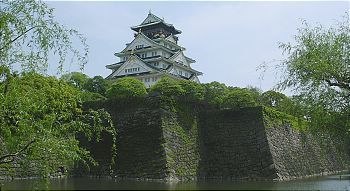 Construction on Osaka Castle (Osakajo) started in 1583 on the former site of the Ishiyama Honganji Temple, which had been destroyed by Oda Nobunaga thirteen years earlier. Toyotomi Hideyoshi intended the castle to become the center of a new, unified Japan under Toyotomi rule.
However, a few years after Hideyoshi's death, Tokugawa troops attacked and destroyed the castle and terminated the Toyotomi lineage in 1615. Osaka Castle was rebuilt by Tokugawa Hidetada in the 1620s, but its main castle tower was struck by lightening in 1665 and burnt down.
It was not until 1931 that the present ferro-concrete reconstruction of the castle was built. Major repair works gave the castle new glamor in 1997.
Inside the castle is a museum that documents Toyotomi Hideyoshi's life and the history of the castle.