Osaki Hachimangu Shrine

basic
information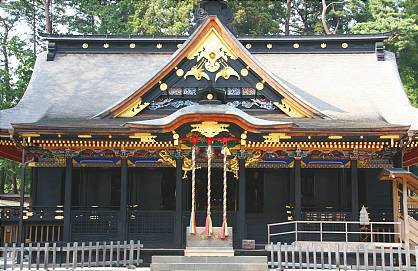 Date Masamune ordered the construction of Osaki Hachimangu in 1607 and the buildings are now a national treasure of Japan. The shrine deity, Hachimangu, is the Shinto god of war and considered to be a general guardian and protector of the city.
Osaki Hachimangu was recently restored and the shrine's renewed structure is a striking example of Date architecture and style. The main hall of the shrine is uniquely covered in black lacquer, gold leaf and brilliant colors. Some omikuji (fortunes sold by the temple for protection and good luck) are black to reflect the shrine's distinctive coloring.
Osaki Hachimangu hosts several festivals throughout the year. One of the more popular ones is Matsutaki Matsuri. This 300 year old festival celebrates the end of New Year's. The festival, common throughout Japan but particularly large at Osaki Hachimangu, involves burning decorations from New Year's celebrations and dedicating them to the shrine deities (kami).
Any advice or questions? Voice them in the forum!

how
to get there
Osaki Hachimangu is about a 15 minute walk from Kunimi Station on the JR Senzan Line (15 minutes, 190 yen from Sendai Station). Alternatively, you can access the shrine by city buses from Sendai Station. However, the Loople Sendai does not serve Osaki Hachimangu.
How to get to and around Sendai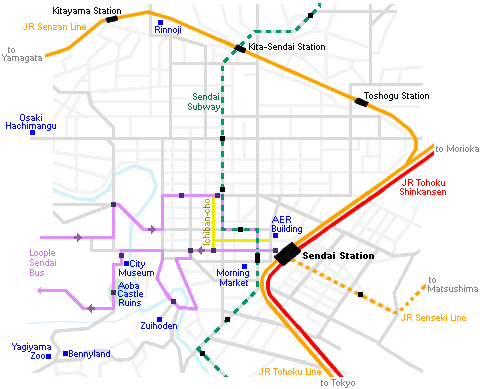 hours
and fees
| | |
| --- | --- |
| Hours: | Shrine gift shop selling mikuji open from 9:00 to 16:00 |
| Closed: | No closing dates |
| Admission: | Free |